Our Concept
Cambusier offers a modern version of the great classics of French fruit liqueurs by selecting locally-established young entrepreneurs and best craft liqueur producers. Each of our 13 liqueurs, representing well-known specialities from France's 13 'new' regions, is an invitation to rediscover forgotten flavours which express the region's character, over a glass with friends…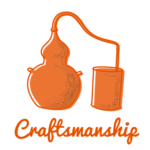 Cambusier craft producers are the heart and soul of our concept. Drawing on their acquired local renown and on ancestral know-how (sometimes over 2 years old!), they infuse our products with outstanding quality whilst perpetuating their liqueur craft traditions.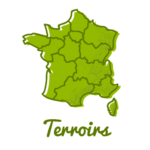 Each region creates exquisite products, derived from traditions which are forever handed down and immortalized, underpinning the prestige of French culinary heritage. In its own distinctive way, Cambusier is instrumental in ensuring French regional liqueurs regain their glory.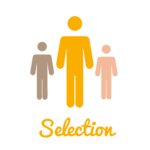 Cambusier works hand-in-hand with a panel of consumers and experts to carefully select its partner-craft producers so that it can propose the best product from each region and offer you incomparable taste discoveries.
Our French-style packaging holds true to our quest for exceptional quality and know-how throughout our regions and, of course, products which are exclusively Made in France: Cambusier is France, but… France in a bottle!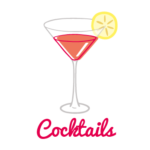 Cambusier invites you to enjoy an all-embracing taste experience, constantly complemented with a myriad of out-of-the-ordinary cocktails, specially concocted by world-renowned mixologists.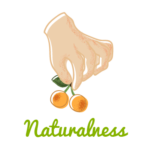 Our liqueurs meet the highest standards, be it in selecting our fruit or in guaranteeing the naturalness of our ingredients. Our fruit is entirely organically-farmed, sustainably-farmed or picked directly and each production batch goes through meticulous quality control to ensure we offer you regional excellence.
Our Liqueurs and Our Producers by Region
Cambusier is, above all, an idea which budded back in February 2016 and inspired our adventure which kicked off officially in June 2017.
Once-upon-a-time in the Grand East region of France, three young people, proud of their native Lorraine and their terroir, met. During a chat about the phenomenal success of Spritz, the famous Italian cocktail, reigning supreme on French café terraces for a number of years, they suddenly realized that it was made from a single ingredient: a Venetian liqueur which had lain forgotten for over two hundred years.
By comparing it with their regional speciality, the Mirabelle plum liqueur, it struck them that this intensely-delicious, fruity-tasting beverage was rarely drunk today and was gradually disappearing from local heritage. Their observation turned out to be true for all regions of France.
After months of research, of travels, of meetings with craft liqueur producers and hard work, Cambusier was launched with a key ambition: to bring France's regional craft liqueurs back into fashion!
And, while we're here… why Cambusier? A maritime term, a "cambusier", from "cambuse", English term "caboose", a ship's galley, is the seaman in charge of provisioning the ship and the crew with food and drink supplies. This name-choice inspired us to create a very French-style world, which can be seen through our product designs and their famous sailor-top – an emblem of France and through its -ier consonance, specific to the language of Molière.
Cambusier reflects our values… a touch of authenticity, a dash of French spirit and a thirst for adventure!